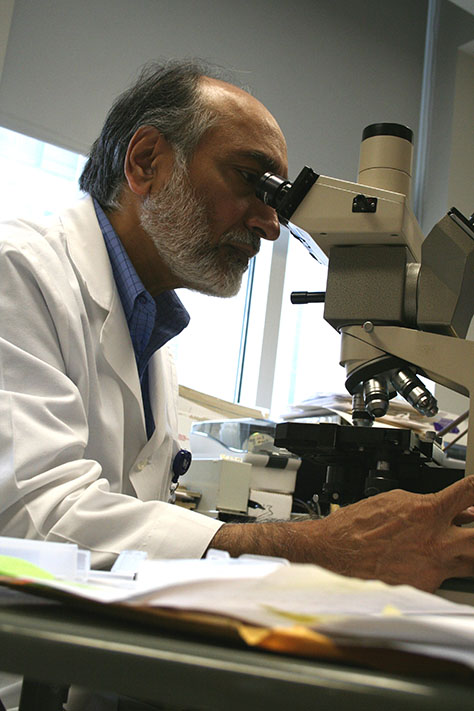 Updates from the lab of
Dr. Teepu Siddique
Scientists from the lab of Dr. Teepu Siddique have discovered a novel gene, mutation, TMEM230, shown to cause Parkinson's Disease as published in Nature Genetics. This research has strong implications for ALS as the TMEM230 protein is also present in motor neurons. Read about the discovery here>>
Dr. Han-Xiang Deng, associate director of the Siddique lab, was recently invited to Washington, D.C. to present "Unearthing The Causes of ALS" to the Congressional Biomedical Research Caucus. The presentation highlighted how the Siddique lab has identified several ALS genes as well as developed the first ALS mouse models. Watch the half hour presentation here>>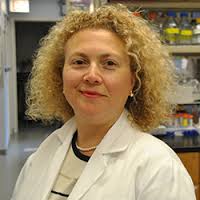 Updates from the lab of
Dr. Hande Ozdinler
Dr. Ozdinler recently published a commentary in the international public policy journal, Adjacent Government. The article, entitled "Helping ALS patients is not only a medical need, but also a moral obligation," is targeted for policy makers to help encourage the funding of further ALS research. Read the full article here>>
In collaboration with Steve Vucic, PhD, of the University of Sydney, Dr. Ozdinler is working on a study of the molecular characterization of upper motor neuron affects in persons with ALS. A review paper is forthcoming.
Dr. Ozdinler has created a series of videos about ALS research being done not only in the Ozdinler lab, but in the ALS world in general. Her first release focuses on the role of upper motor neurons in ALS. See the video here>>
Learn more about the lab of Dr. Ozdinler here >>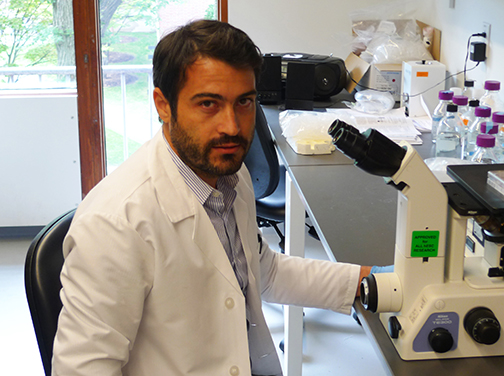 Updates from the lab of
Dr. Evangelos Kiskinis

The lab of Dr. Evangelos Kiskinis shares four remarkable scientific collaborations:
1. Urate-elevating therapy: An ongoing collaboration with two teams of researchers at Massachusetts General Hospital, Harvard Medical School, led by Michael Schwarzschild, MD, PhD, and Ghazaleh Sadri-Vakili, MS, PhD, is centered on deciphering the potential therapeutic effects of urate for treating ALS patient motor neurons. Urate appears to have a protective role against glutamate excitotoxicity and protects mutant SOD1 cells.
2. A major joint investigation with Alex Meissner, PhD, at Harvard University is focused on the potential role for DNA methylation on the development and function of motor neurons both in health and in ALS disease.
3. Neuronal Excitability Project: Work with the Cohen and Eggan groups at Harvard University continues on a project which probes neuronal excitability alterations in ALS using a novel optogenetic approach. This study is currently under review for publication.
4. A new collaboration with the lab of Dr. Chris Donnelly at the Live Like Lou Center for ALS Research, Brain Institute, University of Pittsburgh, is studying the effects of C9orf72 mutations on nucleo-cytoplasmic transport. Learn more about the lab of Dr. Kiskinis here >>